Responsibility & compliance
More than a matter of course at Litty!
The Litty Trading Company is aware of the special challenges involved in the global procurement of raw materials. In order to ensure compliance with human rights and minimise negative environmental impacts, a consistent risk management system has been developed and integrated into our management system. This increases transparency along the supply chain and systematically reduces negative influences.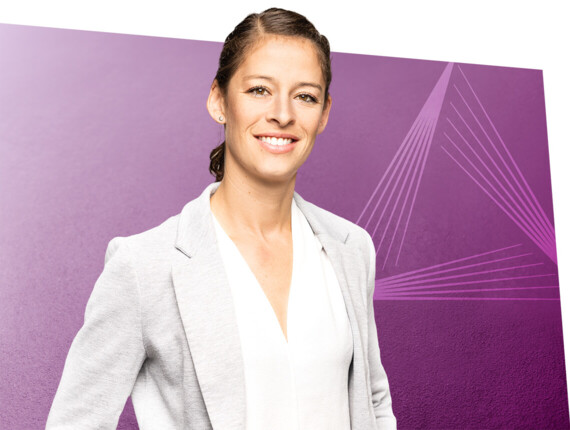 "We
appreciate our
responsibility in
the
global supply chains of our customers and suppliers and design our processes and activities with the conviction to integrate social and environmental
standards
."

Marie-Therese
Litty
-Panitz
Management
Risk management at Litty
More transparency along the supply chain
1
We acknowledge our responsibility and set goals
2
We identify critical materials and suppliers
3
Our suppliers commit to our Code of Conduct / acknowledge our VHL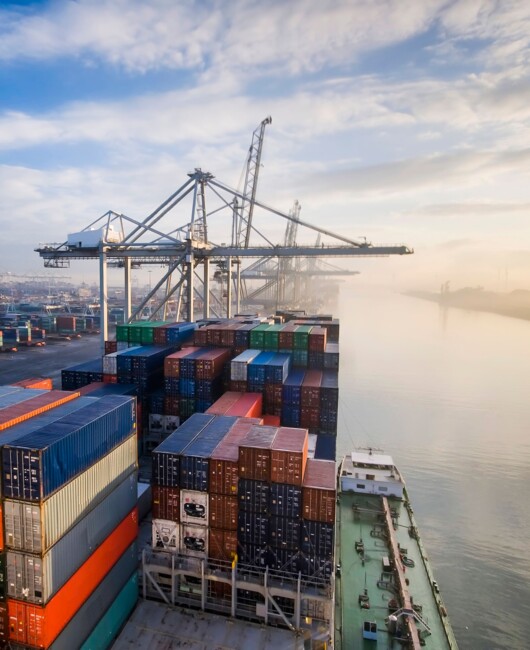 4
We procure transparently and comprehensibly
5
We monitor risks and complaints
6
Measures & consequences
in the event of deviations
7
We communicate openly and transparently
Complaints overview
Have you noticed any violations? Help us!
We want to make a positive contribution, together and on a global scale, to social and economic development! Both employees and people from outside our organisation are encouraged to report concerns, deviations or violations directly to us with regard to the circumstances of the extraction, trade, handling or export of minerals in conflict and high-risk areas.
You have the possibility to send your inquiries and complaints directly to us. All complaints will be treated confidentially and, if you wish, anonymously.
Our principles
For Litty Handelsgesellschaft it is of central importance that all entrepreneurial activities are in accordance with our code of conduct. These include, in addition to national and international legislation, ethical principles, environmental protection and the protection of human rights in accordance with the United Nations Resolution.
Our product portfolio comprises various high-performance metals and welding accessories, which include tungsten and tantalum. We are Union importers for these materials in accordance with the criteria of EU Regulation 2017/821. We understand our responsibility in the procurement process and want to do our part to combat serious abuses in the extraction, transport or trade of minerals. To fulfill our due diligence responsibilities as part of the supply chain of conflict minerals, we have integrated extensive measures into our management system.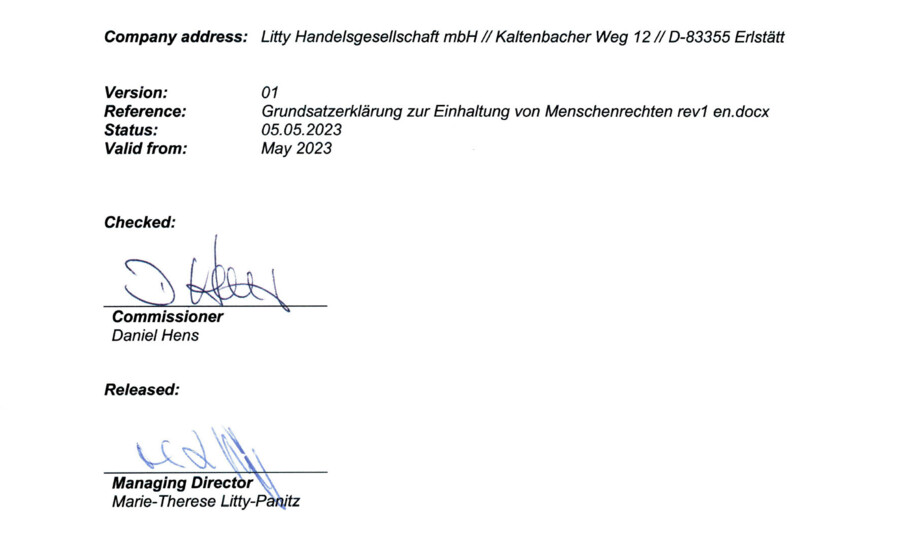 Data, reports & documentation
The Litty Trading Company's activities are aligned with our supply chain policy. We therefore publish relevant data, reports and documentation on a regular basis.
We are guided by the guidelines of the Organisation for Economic Co-operation and Development (OECD), the Responsible Minerals Initiative (RMI) and national and European legislation.