Jewellery made of refractory metals
Tungsten: stylish & extraordinary
Jewellery made of refractory metals are very popular due to their high hardness and durability. What's more, they look exceptionally beautiful and are resistant. Like the tungsten ring, which can withstand high stress without suffering any damage. Tungsten likes to find its way onto the fingers of the bride and groom when they say "I do". But earrings, pendants, necklaces, bracelets or watches made of refractory metals are also popular.
Tantalum & molybdenum rings
Tantalum is also a very resistant refractory metal that is often made into jewellery. When combined with other metals such as gold or silver, it gives jewellery a unique look. The dark, almost black colour of tantalum looks elegant and luxurious; molybdenum rings, on the other hand, have a silvery colour. They also enjoy great popularity in the jewellery industry and among people who seek beauty.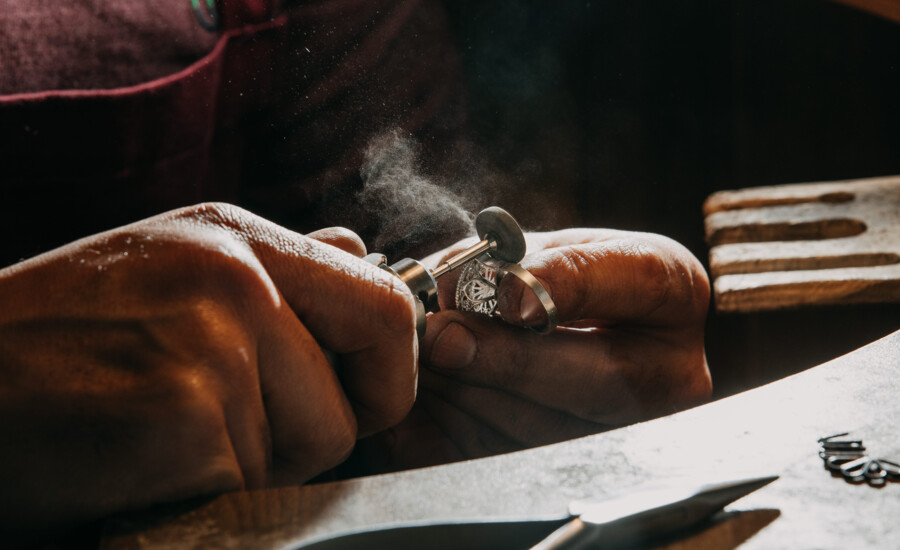 Good to know
Gold and silver jewellery can cause allergies. The reason is the alloy, because gold and silver are rarely used in pure form – these precious metals would be too soft. Did you know, for example, that a 585 gold ring consists of only 58.5% fine gold?
For people with allergies or sensitive skin, jewellery designers recommend rings made of skin-friendly materials. These include rings made of tungsten, tantalum or molybdenum. Want to know more about these metals?