Tungsten & Litty. Real heavyweights.
Naturally strong. Naturally Strong.

Precision custom-made products
We supply refractory metals according to individual specifications
refractory metals such as tungsten, tungsten-copper, tungsten-heavy metal, molybdenum, TZM, tantalum, niobium have unique properties. Whether pure or alloyed: custom-made products made of these popular materials bring clear advantages to your company. We supply semi-finished products with standard contours as well as finished parts in various shapes according to customer drawings. We are happy to be your reliable partner.
We offer you
Personal contact persons
With us and our expert employees, you always have your personal contact person.
Quotations at short notice
We don't waste any of your valuable time and are able to answer even complicated questions at short notice.
Best advice
We find the right solution for our customers' special requirements – nothing is too big, too small or too complicated.
Individual solutions for high-melting-point metals
Indispensable: tungsten in industry
The properties of tungsten – in particular its high boiling and melting point of 3,422 °C and its high density of 19.25 grams per cm³ – bring precision to manufacturing and provide advantages in many industries. Whether tungsten is used as a flywheel mass, counterweight or vibration damping: in aviation, automotive, sports and telecommunications technology, tungsten and products made of tungsten alloys are indispensable. In addition, tungsten is used in medical technology and as a substitute for lead.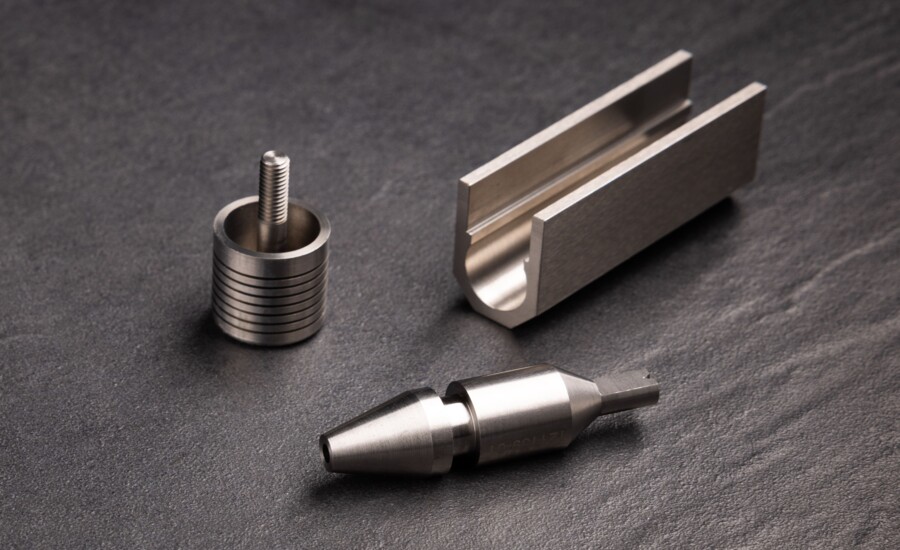 Purchase quality refractory metals from Litty
Our individually manufactured products stand out due to their extraordinary material properties: their extremely high melting point, their corrosion resistance, low coefficient of thermal expansion and relatively good conductivity for heat and electricity make refractory metals popular materials in industry.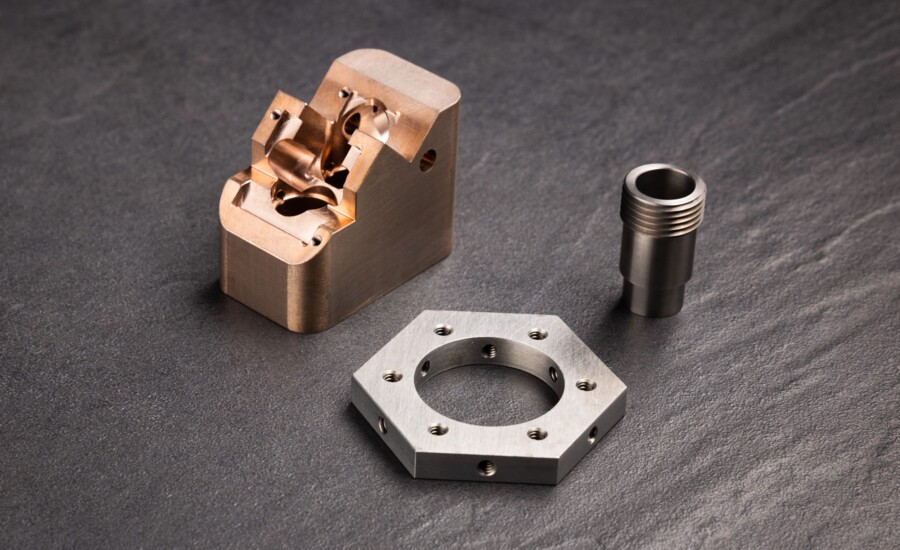 FAQs
Tungsten – pure or alloyed?
Alloy additives can be used to influence the chemical, physical and mechanical properties of our semi-finished and finished parts. When considering your application-related requirements, an alloy can be chosen that has optimal parameters in terms of resistance, interaction, temperature behaviour, material parameters, conductivity and machinability.
Why is Litty your strong partner for metals?
This is how the process works at Litty: Immediately after your enquiry, you will receive a quote within 48 hours. At Litty, customer service and customer satisfaction come first. After all, strong metals need an even stronger service.
Where does the word refractory metal come from?
Did you know that the word refractory metal is derived from Latin? From "refractarius" – stubborn, stiff-necked. The exact opposite of the way we work.