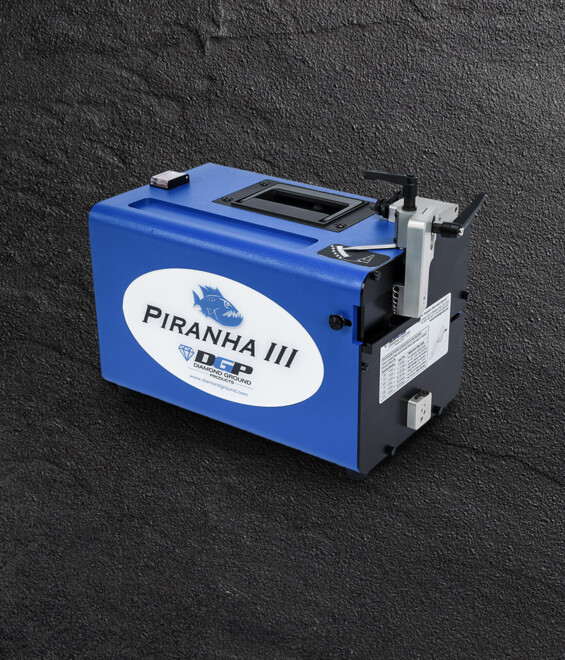 PIRANHA III
The professional bevelling machine
Bevelling, cutting to length and flattening using just one device. Designed for series production.
An exchangeable diamond grinding wheel ensures a precise circular grinding of the electrode that meets the highest quality requirements. 100% reproducibility of the bevel for best welding results.
In addition, the unit has a device for easy cutting of the electrodes to length and a collection container for grinding dust directly in the unit. Thus no external hoover is necessary.
This unit is used for the production of larger quantities, i.e. about 200 – 500 pieces per day.