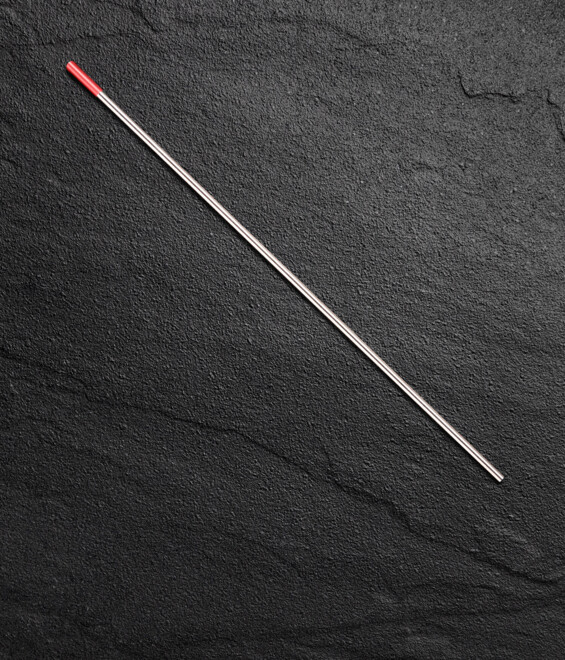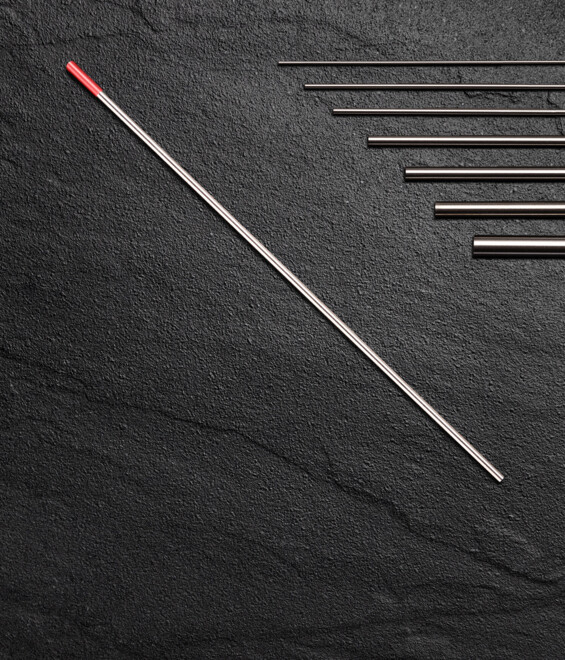 WT20 - red
The ignition-friendly one
Colour: red
For carbon steel, stainless steels, silicon bronze, copper, bronze, titanium.
Composition: W + 2% thorium
Due to its very good ignition properties, this is a widely used type of electrode, which is, however, increasingly the subject of discussion due to its 2% radioactive thorium content.
This type can now be successfully replaced by radiation-free electrodes, such as Lymox® or WL15.