The tungsten cube – unique & naturally strong
Whether as a gift or design object: t
he tungsten cube from Litty.
Are you looking for that very special object? A collector's item that not everyone has? For yourself or perhaps as a gift for a special person? You think work desks shouldn't just be decorated, but should represent clarity and real strength? Did you know that tungsten is almost as dense as gold, but is rarer in nature? Litty's tungsten cube is unique and in a class of its own.
The tungsten cube: Litty makes it possible!
Made from chemically pure tungsten (min. 99.95%).
Dimensions: 3.8 x 3.8 x 3.8 cm
Surface with longitudinal grinding
Weight: 1 kg
Density: 19.3 g/cm³*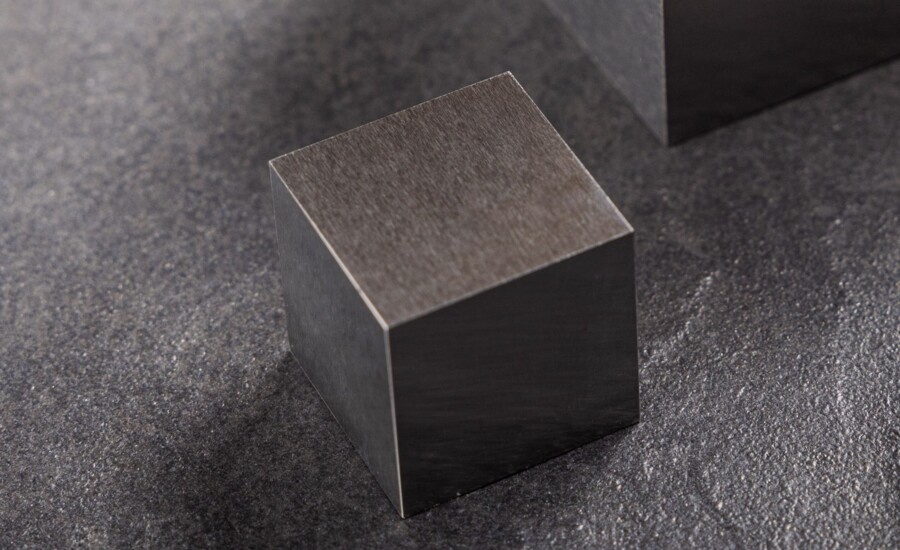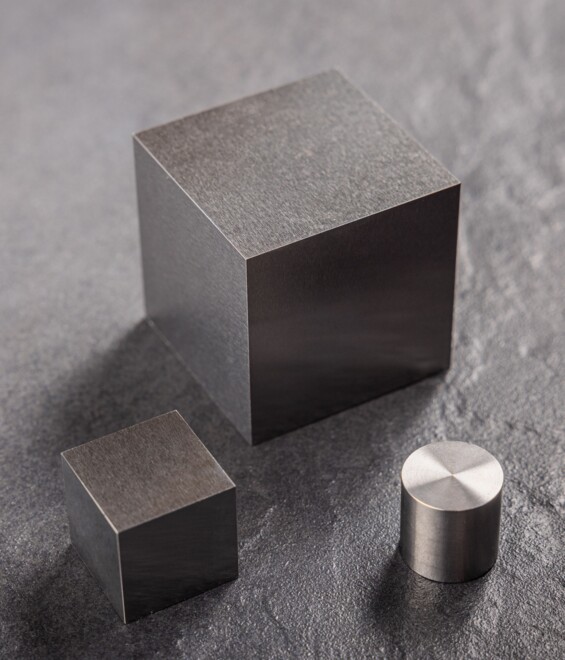 The top five properties of tungsten
What makes the wonder cube so special?
1. 3,422°C – to melt away
As a refractory metal, tungsten belongs to the metals with a melting temperature higher than platinum. Only a heat of 3,422°C causes tungsten to melt. Thus, tungsten has the highest melting temperature of all metals.
2. 19.3 g/cm³ * – hard to believe
The density of tungsten is almost the same as that of gold and makes our tungsten cube unique. At 19.3 g/cm³, our cube weighs a proud kilo, and at a size of only 3.8 x 3.8 x 3.8 cm!
3. 99.95% – Bavarian purity law
We guarantee the use of the purest tungsten for your tungsten cube. We use tungsten powder with a purity of at least 99.95% for its manufacture.
4. 800 tons – quite a lot
Tungsten occurs with a frequency of 1.25 g per tonne in the earth's crust. To extract 1 kg of tungsten from the earth's crust, statistically 800 tonnes of material would have to be circulated. But don't worry, the tungsten for our cube is mined in conflict-free mines in a much more environmentally friendly fashion.
5. Tungsten – more resistant than flux
In a protective gas atmosphere, our cube defies quite a few influences. Not even aqua regia and hydrofluoric acid can attack your tungsten cube.
Would you like to know everything about this special metal right away?
From concept to product
As experts for high-melting-point metals, we supply well-known trading and industrial companies with our tungsten products. This metal is becoming increasingly popular – as a decorative or ornamental piece as well. A few years ago, we received more and more enquiries from private individuals, collectors and metal lovers. They wanted to have a cube made of pure tungsten or give it as a gift.
Most wholesalers and manufacturers refused such requests. The reason: custom-made products in very small quantities are usually far too expensive and the delivery times too long. But we at Litty found the idea so extraordinary that we took these requests as an opportunity to "invent" the tungsten cube. Metals are our passion. And we like to share it.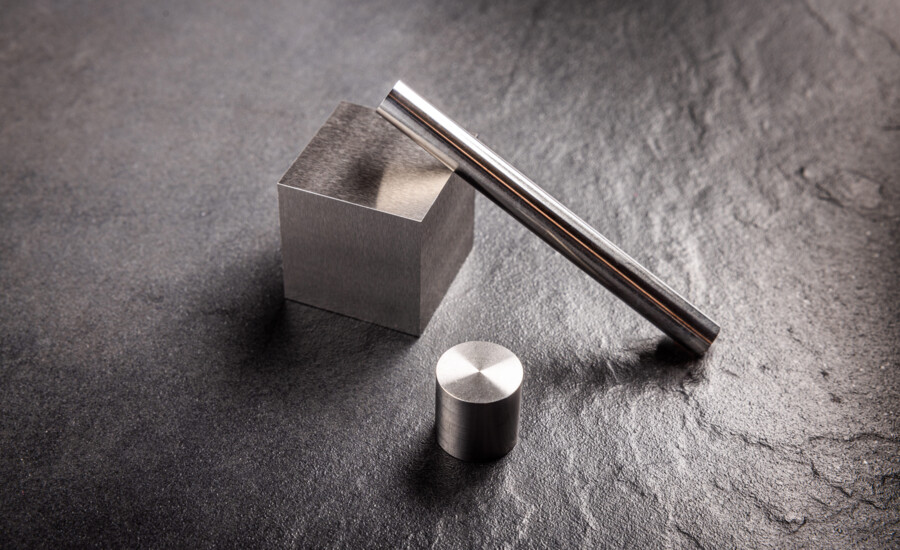 FAQs
How is our wonder cube made?
200 bar and 2,000°C – cool is different
Unlike most metals, tungsten is not melted down, but pressed in a powdered state and then sintered in high-temperature furnaces. This takes place at around 200 bar and over 2,000°C. The tungsten powder can be mixed with additives if necessary. This creates alloys that later improve the properties of the end product for the desired application.
400 HV30 – really hard
The special hardness of around 400 (HV30) and the desired shape of a tungsten blank are obtained by subsequent forming. The workpiece is processed by hammering, rolling or drawing.
What makes our tungsten cube so special?
Ra 0.6 – the final polish
In a final work step, the surface is ground or even polished to a mirror finish, depending on the application. This produces high-precision finished parts that meet the tightest tolerance specifications. Your tungsten cube will also have a fine ground pattern that looks very elegant.