Orbital welding for professionals
Orbital welding technology offers many advantages
As a process variant of TIG welding, orbital welding technology is particularly irreplaceable when a consistent and, above all, high seam quality must be achieved. Orbital welding is a fully automatic welding process that guides the arc 360 degrees around the workpiece. Only when the surfaces of pipes or tanks are smooth and thin can sectors such as the food industry, chemical industry or medical technology rely on absolute precision and cleanliness. Thanks to orbital welding, it is possible to weld very thin workpieces.
This technique is suitable for welding pipes and fittings made of stainless steel, copper, aluminium and other metallic materials. And for all this work, tungsten welding electrodes are among the most important components.
The right welding electrode for orbital welding
Choosing the right electrode is of great importance, as welding electrodes have a significant influence on the quality of the weld pattern. Depending on the materials' structure and properties, welding electrodes differ greatly: for orbital welding, the welding professional uses tungsten electrodes. Tungsten is particularly heat-resistant and stable, as the melting temperature is 3,422 °Celsius. The material offers clear advantages compared to lanthanum oxide or thorium. Are you aware of the radiation-free tungsten electrodes from our Lymox series? The sensation from Litty – made in Germany.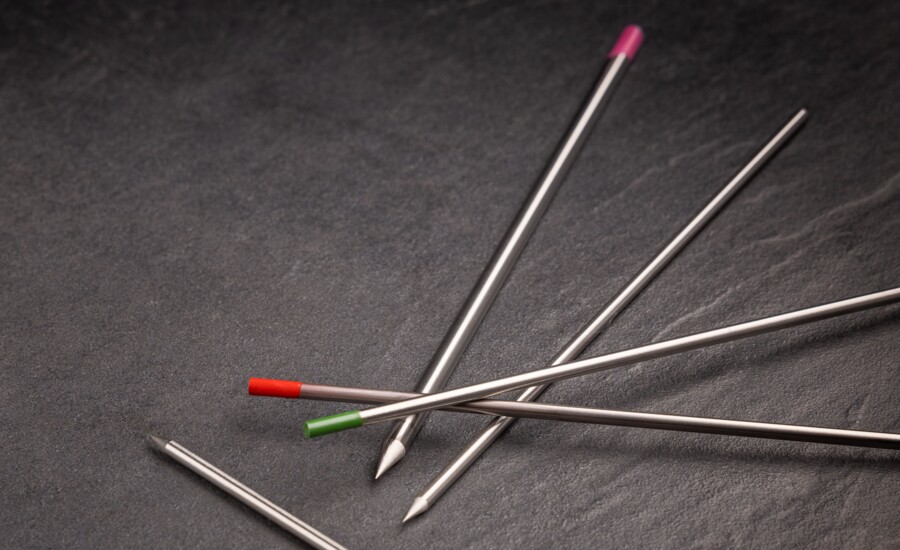 Industries benefit from orbital welding
With the aid of the inert gas welding process, electronic components, technical equipment or machinery can be realised as pressure vessels, boilers, tanks, pipelines or reactors. Orbital welding is mainly used in the following industrial sectors:
· Pressure vessel and piping industry
Chemical industry
Electronics industry
Mechanical and plant engineering
Aerospace industry
Automotive industry
Medical technology
We offer you
Personal service
You have your own personal contact person from quotation to delivery, as well as for follow-up enquiries.
Price, performance & products
We've been meeting high quality standards for 30 years. High performance is our maxim The best customer service is our passion.
Quotations at short notice
We're fast – both in preparing quotes, providing advice and in terms of delivery. You will receive your quotation within 48 hours.
Good to know
In orbital welding, the welding professional must make the optimum settings and use appropriate tools and equipment to achieve a high-quality weld pattern. This includes the ideal welding electrode, the right welding spindle, or a suitable welding wire or rod.
FAQs
How does orbital welding work?
Orbital welding is a type of electric welding in which the welding material, in the form of a wire or rod, is fed in a loop around a welding spindle. This spindle rotates around its own axis and guides the welding material along a predetermined path – the orbital path. The movement of the welding spindle produces an even and clean weld pattern.
Which electrodes for orbital welding?
The most suitable welding electrodes are made of tungsten, as tungsten is particularly heat-resistant and ensures a stable result.
Why is Litty your strong partner for tungsten electrodes?
As a family business, we are strong in terms of teamwork. We work with passion to make our customers happy! For 30 years, we have been professionals for high-melting-point metals and offer professional solutions in welding technology. Customers from 60 countries worldwide rely on Litty. We find individual solutions and guarantee optimal results.